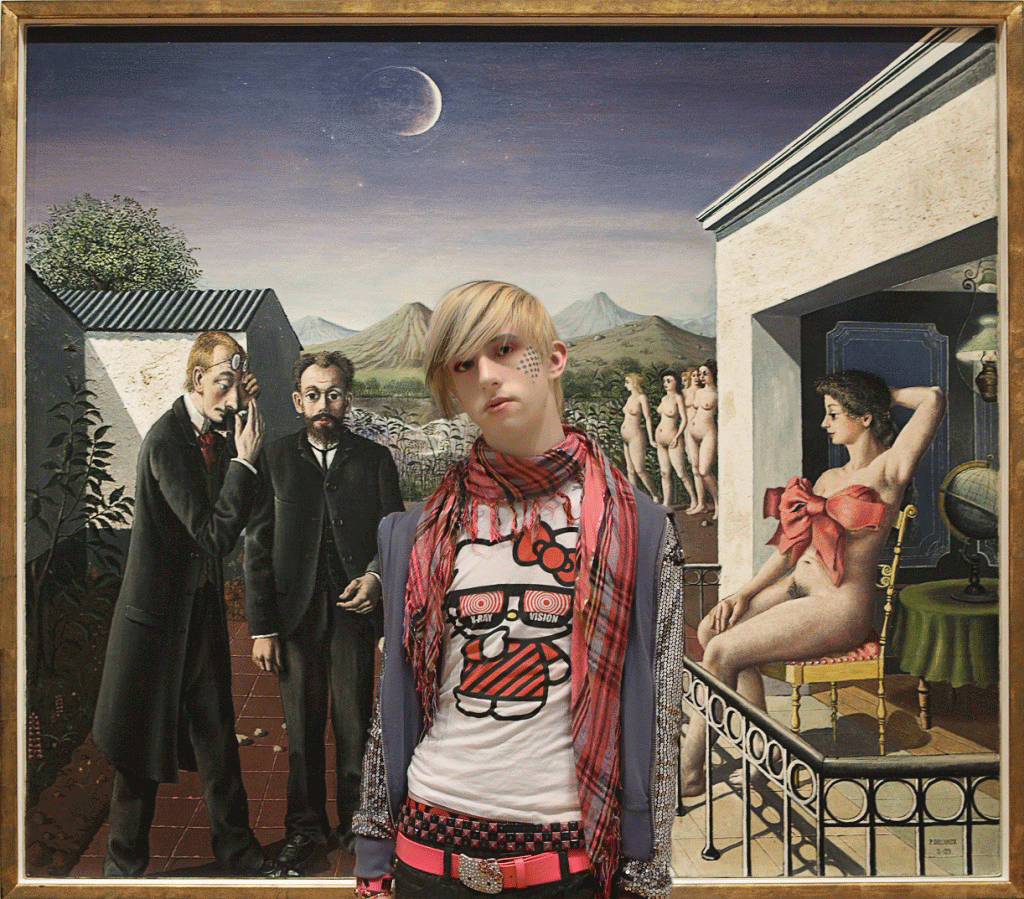 Phases of the Moon 03 (2012)
Archival Pigment Prin
88.9 × 101.6 cm / 35x40 inches
박운희/UNHEE PARK 작가는 미술관과 그곳을 방문하는 관람객 그리고 그들이 멈춰서서 응시하는 미술작품 사이의 관계를 그의 사진 속에 담담하게 담아낸다. 그리고 이 우연을 회화적 사진작품으로 풀어내어 일상이 지닌 환상의 공간으로 승화시킨다. 명화 앞에 서성이는 관객을 포착하여 우연의 순간을 완성하고 이미지의 섞임과 헷갈림을 통해 작품을 구성한다. 이 이미지들은 우리가 깊이 바라본 매일의 삶과 맞닿아 있으며 그 이면에 잠재되어 있는 작가의 상상과 서정을 읽어주고 있다.
SVA(School of Visual Art NY)에서 사진과 미디어 석사(MFA), International Center of Photography에서 수학. 'Impulse' Chashama Gallery에서 비디오 아티스트, 'Visitors'(2015, 2011 뉴욕), 다수의 개인전과 'Art blossom'(2016 뉴욕), 'Greenpoint Open studio program'(2016 뉴욕), 'Art is me, Art is you'(2014 뉴욕), 브룩클린 덤보 아트 페스티벌 , 'Interlogue'(2014 뉴욕) 등 다수의 그룹전 참가. Spectrum Art fair(2014), 아트 바젤 마이애미를 비롯해 다수의 국제 아트페어 참가.

Un hee Park, Un hee Park, a photographer and video artist, brings a fresh and unique approach to reading social reality through art in contemporary North America. Her deadpan comedy approach to the role of a media reporter has a hint of absurdity and naivety, as her persona and status as an outsider allows her to ask blunt, and sometimes very personal, questions.

She studied Glass Art and Art Therapy in Korea. Her exposure and experience with photography and art in Korea paved her way to a Master's in Fine Arts (MFA) from SVA in 2013 and a certificate from the International Center of Photography (ICP) in 2010. She opened various exhibitions including 'Visitors'(2015 and 2011)in New York and group exhibition 'Glacial Forest'(2016), 'The Artists - Interlogue'(2015), 'Beyond Gravity'(2014). She also participated in 'Dumbo Art Festival'(2014), 'Art Basel in Miami Beach'(2014).